Type of qualification
Doctoral degree
Level of study
Postgraduate study
Once you've graduated with a bachelor's degree – or have equal experience – you can study at the postgraduate level. Doctoral qualifications require additional entry requirements.
NZQF level 10
Our courses follow the New Zealand Qualification Framework (NZQF) levels.
Time to complete
Equivalent to 3 years of full-time study. Available for part-time study only.
Up to 4 years part-time
Part-time available
Where you can study
Auckland campus
Distance and online
Manawatū campus (Palmerston North)
International students
International students are not New Zealand citizens or residents.
Not open to international students
Study a Doctor of Social Work – DSW
Massey University's prestigious Doctor of Social Work (DSW) is designed to advance your social work and social development knowledge at local, national and international levels.
Is the DSW the same as a PhD?
No. A PhD seeks to make a contribution to theory and knowledge generally, while a DSW seeks to make a contribution to practice, policy or social work knowledge. The DSW consists of a combination of four courses (Stage 1) and a 65,000 word research thesis (Stage 2). A Doctor of Philosophy or PhD is achieved solely through a research thesis of 100,000 words. Both qualifications are challenging, require a high level of personal motivation and commitment. They should be undertaken only after careful reflection about the time and resources available to you.
Expand your social work knowledge and expertise
This qualification is particularly relevant for social workers in fields of health, well-being and hauora, including:
mental health
child and family practice
social work in schools
social service organisations
policy and practice advisers in government
social work education and training providers.
The DSW gives you a unique opportunity to develop your social work expertise and undertake policy and practice-based research at an advanced level. You'll work in an environment that encourages new ideas around innovative social work and social development policy and practices.
Become an inspirational leader in your field
You'll gain advanced research-based knowledge of theory, research, methodology, models and practices of social work and social development. You'll cover both Aotearoa New Zealand and international contexts. You will become confident in applying this knowledge in practice and policy settings to clients, tangata whaiora and the wider social services sector.
You'll be able to:
design, implement and evaluate social work research and apply it to practice situations
locate, analyse, critique and evaluate a variety of interventions
implement analytical skills
demonstrate the ability to gather, assess and interpret data using clear, logical thinking
present and communicate your knowledge to diverse audiences
work effectively in interdisciplinary environments
establish and attain individual learning objectives and maintain a high level of ethical and professional development.
Flexible professional development that fits your lifestyle
The DSW is offered part-time so you can fit study in with your other professional and personal commitments.
At the moment only New Zealand citizens and permanent residents are eligible to apply for the Doctor of Social Work.
A DSW is a good fit if you:
wish to undertake practice-based research
aspire to be an advanced social work practitioner, tertiary educator or agency leader
seek to provide leading-edge policy advice.
Entry requirements
Admission to Massey
All students must meet university entrance requirements to be admitted to the University.
Specific requirements
To enter the Doctor of Social Work you will:
have been awarded or qualified for a Master of Applied Social Work or Master of Social Work, or an equivalent social work qualification including a research component, with the award of First Class or Second Class Division I honours
have sufficient background and good standing in professional social work to satisfy the Doctoral Research Committee you have the capacity to successfully undertake the programme.
You will provide verified copies of all academic transcripts for studies taken at all universities other than Massey University.
English language requirements:
Academic IELTS score of 6.5 with no band less than 6.0 - this must be achieved in one sitting; or a minimum TOEFL iBT of 90 overall (minimum of 20 in writing). These tests are valid for two years.
Maximum time limits for completion
There are maximum time limits to complete postgraduate qualifications.  If you do not complete within the maximum time, you may be required to re-apply for the qualification if you wish to continue your studies.
Time limits for Honours, Distinction and Merit
Where your qualification is completed within the stated time limit and to a high standard, you may be able to graduate with a class of Honours, Distinction or Merit. 
Official regulations
Review this important information before you apply for this programme. This gives you full details of the rules and regulations about what you need to study and what you must achieve in order to graduate with this qualification. That includes structure, courses and requirements.
Returning students
For returning students, there may be changes to the majors and minors available and the courses you need to take. Go to the section called 'Transitional Provisions' in the Regulations to find out more.
In some cases the qualification or specialisation you enrolled in may no longer be taking new enrolments, so may not appear on these web pages. To find information on the regulations for these qualifications go to the Massey University Calendar.
Please contact us through the Get advice button on this page if you have any questions.
Structure of the Doctor of Social Work
The Doctor of Social Work is a parts-based qualification. That means you must complete the first part (Provisional Registration), before moving to the second part (Full Registration).
Part One
A suite of four 900-level courses (120 credits). A minimum grade of B+ must be earned in each course before students can progress to the next course. Students are permitted to re-enrol only once in a course.
Part Two
A thesis investigation that makes a significant contribution to knowledge and understanding in professional social work.
Progressing to full registration is subject to candidates completing all the course work to a B+ or better standard and passing a confirmation event for which they have submitted a research proposal and orally defended it. Confirmed candidate's progress will be monitored through a six-monthly reporting process.
You may begin your study either in the first semester (February) or second semester (July).
Courses and specialisations
Key terms
Courses

Each qualification has its own specific set of courses. Some universities call these papers. You enrol in courses after you get accepted into Massey.

Course code

Each course is numbered using 6 digits. The fourth number shows the level of the course. For example, in course 219206, the fourth number is a 2, so it is a 200-level course (usually studied in the second year of full-time study).

Credits

Each course is worth a number of credits. You combine courses (credits) to meet the total number of credits needed for your qualification.

Specialisations

Some qualifications let you choose what subject you'd like to specialise in. Your major or endorsement is what you will take the majority of your courses in.
Credit summary
360 credits
Part One (Provisional Registration) compulsory courses

– 120 credits

Part Two (Full Registration) thesis

– 240 credits
Participation in required activities including presentation of a proposal at a confirmation event and defending a thesis in an oral examination on the thesis and the subject area.
This is a parts-based qualification. This means there are regulations around your completion of Part One before progressing to Part Two, etc.
Course planning key
Prerequisites

Courses that need to be completed before moving onto a course at the next level. For example, a lot of 200-level courses have 100-level prerequisite courses.

Corequisites

Courses that must be completed at the same time as another course are known as corequisite courses.

Restrictions

Some courses are restricted against each other because their content is similar. This means you can only choose one of the offered courses to study and credit to your qualification.
Part One: Provisional Registration (Choose at least 120 credits from)
Choose at least 120 credits from
Part Two: Full Registration (Choose at least 240 credits from)
Choose at least 240 credits from
Course code:

179930

Thesis Doctor of Social Work

credits

240

This course requires the student to undertake research and produce a doctoral thesis for examination.

View full course details
Fees and scholarships
Fees, student loans and free fees scheme
Your tuition fees may be different depending on the courses you choose. Your exact fees will show once you have chosen your courses.
There will also be some compulsory non-tuition fees and for some courses, there may also be charges for things such as study resources, software, trips and contact workshops.
Already know which courses you're going to choose?
You can view fees for the courses that make up your qualification on the course details pages.
Student loans (StudyLink) and Fees Free scheme
You may be eligible for a student loan to help towards paying your fees.
The New Zealand Government offers fees-free tertiary study for eligible domestic students. Find out more about the scheme and your eligibility on the Fees Free website. To use the site's eligibility checking tool, you will need your National Student Number.
Current and returning Massey students can find their National Student Number in the student portal.
Doctoral fees
You can start your PhD study at anytime throughout the academic year. However normally you will pay full tuition fees from the start of each calendar year, with the exception of the first and final year of your study, which may be a partial year, depending on your start date.
Fees are not charged once you submit your thesis for examination.
The New Zealand government provides all international PhD students with a government subsidised scholarship which allows international students to pay tuition at the domestic fee rate. As part of the Immigration New Zealand student visa requirement, you will need to pay your full first year tuition fee at the time of accepting your Offer of Place and before you can enrol.
If your highest qualification is from an overseas institution you will be required to pay an Admission with Equivalent Status (AES) overseas qualifications fee of NZD$137.00 before your application for admission will be considered. This fee will be refunded to you upon enrolment in the programme.
Careers and job opportunities
Massey University's Doctor of Social Work provides the highest level of professional development within the field of social work.
Accelerate your career progression
This qualification will enhance your role as an advanced practitioner, practice leader, policy adviser, specialist practitioner, manager, adviser, trainer or educator. You will lead new thinking and discover better ways to empower change.
You can become a key decision maker and make a positive difference in your community, your iwi, and your country. You can help build a better world through social justice and social equity.
Related study options
Become a registered social worker to support the wellbeing of individuals, families, whānau, and diverse communities by helping them through challenging situations, and advocating for environmental sustainability, social justice and social change.
Develop your passion for helping others. Massey's Master of Applied Social Work will prepare you for practice and registration as a social worker in New Zealand and most other countries.
Take the next step in your social work career. Improve your practice and gain new knowledge to become an excellent social worker who makes a difference.
The Postgraduate Certificate in Social Work provides newly qualified social workers with specialist knowledge and skills in professional areas of social work practice.
The Postgraduate Diploma in Social Service Supervision offers an advanced qualification for professionally qualified social and community workers and other social service professional supervisors.
Take your social work career to the next level with Massey's Postgraduate Diploma in Social Work.
Useful planning information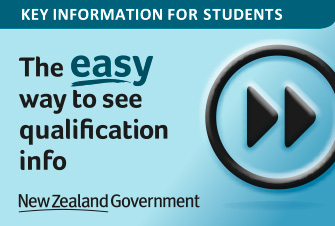 Key information for students
Compare qualifications and academic information across different New Zealand institutions. Learn more on careers.govt.nz