Type of qualification
Bachelor's degree with honours
Level of study
Undergraduate study
An undergraduate qualification is usually the first one you study.
NZQF level 8
Our courses follow the New Zealand Qualification Framework (NZQF) levels.
Time to complete
4 years full-time (480 credits)
Up to 8 years part-time
Part-time available
International students
International students are not New Zealand citizens or residents.
Open to international students on campus in New Zealand
Study a Bachelor of Engineering with Honours – BE(Hons)
You are guaranteed your first choice of major
Whether you choose your major at the start or the end of your first year, there are no limits on the places available. There's no chance of missing out - you can study what you are passionate about!
Real-world problem solving
Every year you work on projects that help our communities and industry. This gives you a real feel of what engineering involves. It will train you to translate your ideas into real solutions, using all the problem-solving skills and underpinning knowledge that you acquire in the qualification.
Our distinctiveness
The project spine - engineering practice coming alive
Our 'project spine' allows you to develop the skills that real engineers rely on in practice. You will work in teams to solve real-world problems and develop the skills that distinguish you from the rest.
Practical experience
We want you to have a competitive edge. During your degree, you spend 800 hours working as engineers with companies. That helps you to come out with a broader understanding of the industry, some great experiences for your CV. You will be ready to start work and be productive from the day you graduate.
A BE(Hons) is a good fit if you:
enjoy building things and solving problems
want to know why things are the way they are
do well in science subjects.
Entry requirements
Admission to Massey
All students must meet university entrance requirements to be admitted to the University.
Specific requirements
There are no specific entry requirements for this programme, outside of university admission regulations.
English language requirements
To study this programme you must meet Massey University's English language standards.
Time limits for Honours, Distinction and Merit
If you complete this qualification within the stated time limit, you will normally be able to graduate with a class of honours.
Look for further information under 'Student Progression' in the regulations for this qualification.
More information
Read the regulations for this qualification thoroughly
Contact us through the Get advice button on this page if you have any questions.
Prior learning, credit and exemptions
For information on prior learning, exemptions and transfer of credit or other questions:
English language skills
If you need help with your English language skills before you start university, see our English for Academic Purposes (EAP) courses.
Recommended prior learning
To be successful in your studies we recommend that you have the following:
NCEA
Mathematics: At least 16 NCEA Level 3 credits in mathematics, normally including two of the following standards: AS91577 (Algebra), AS91578 (Differentiation), or AS91579 (Integration)
Physics: At least 16 NCEA Level 3 credits
Additionally, for the Chemical and Bioprocess Engineering major:
At least 14 NCEA level 3 credits in Chemistry
Cambridge International Examinations
Mathematics: A Level: Mathematics (C Grade),
Physics: A Level: Physics (C Grade)
Additionally, for the Chemical and Bioprocess Engineering major:
Chemistry: A Level: Chemistry (C Grade)
International Baccalaureate
Mathematics: (5 points Higher Level).
Physics: (5 points Higher Level)
Additionally, for the Chemical and Bioprocess Engineering major:
Chemistry (5 points Higher Level)
Each application will be given individual consideration and assessed on a case-by-case basis irrespective of recommended prior learning achieved.
Maximum time limits for completion
There are maximum time limits to complete some undergraduate and all postgraduate qualifications. If you do not complete within the maximum time, you may be required to re-apply for the qualification if you wish to continue your studies.
Can't meet the entry requirements?
There are some alternative ways to help you enter the engineering programme:
Certificate in Science and Technology
This one-semester pathway programme is if you need extra preparation in mathematics (160105 Methods of Mathematics), physics (124100 Introductory Physics) or chemistry (123103 Chemistry for Modern Sciences). These courses can be taken separately (depending on your background) or as part of the CertScTech qualification.
Please note you must have achieved 16 Credits in NCEA Level 2 Mathematics (or equivalent) before you can enrol into 124100 Introductory Physics or 160105 Methods of Mathematics. To find out if you have what it takes, or what you need to do the introductory courses we recommend that you attempt the relevant quiz. Once you have completed the test/s, please contact the relevant course coordinator enquire through this page to discuss your suitability for this course or an alternative pathway.
Diploma in Science and Technology
This two-semester pathway is if you need extra preparation in mathematics, physics or chemistry.This is suitable if you wish to study a wide range of courses and keep your options open to change to another programme.
You can also choose subjects from: biology, programming, statistics, food, accounting, marketing, finance and management.
Official regulations
To understand what you need to study and must complete to graduate read the official rules and regulations for this qualification.
You should read these together with all other relevant Statutes and Regulations of the University including the General Regulations for Undergraduate Degrees, Undergraduate Diplomas, Undergraduate Certificates, Graduate Diplomas and Graduate Certificates.
Returning students
For returning students, there may be changes to the majors and minors available and the courses you need to take. Go to the section called 'Transitional Provisions' in the Regulations to find out more.
In some cases the qualification or specialisation you enrolled in may no longer be taking new enrolments, so may not appear on these web pages. To find information on the regulations for these qualifications go to the Massey University Calendar.
Please contact us through the Get advice button on this page if you have any questions.
Structure of the Bachelor of Engineering with Honours
The Bachelor of Engineering with Honours is a parts-based qualification. That means you must complete the first part, before moving to the second etc.
How does it work?
We understand you may need some time to settle in to study and find new friends. Our learning environment allows you free time so you can meet with your colleagues and friends, work on your studies or just have free time for you to do what you want. Our facilities have lots of space for you to sit together to work and chat.
You will be expected to spend on average 40 hours per week on study, which includes attendance at lectures, tutorials and laboratories, completing assessments and self-directed study. 
Year One
Provides underpinning knowledge, required for subsequent years, in mathematics and the engineering sciences. You will also study the engineering and technology fundamentals required to find sustainable solutions to engineering and technology problems.
Year Two
Choose your major this year, and delve deeper into the specifics of this major. A strong technical base for learning this year to enable you to make more difficult engineering or technical decisions. You will work on two group projects, one to help a real New Zealand company develop a concept for a new product and another to design and develop a prototype and its manufacturing process for a product such as a coil winder.
Year Three
In this year your programme concentrates on providing the specialist knowledge unique to each major. In addition, you'll do a year-long project and rely on the technical knowledge you've built up so far.
The project's focus is on developing either a product or a process (depending on your major) that minimises the environmental impact and tests your ability to trade off profit against functionality and social considerations.
Year Four
In your final year we prepare you for your career by imparting advanced technical knowledge and working on a capstone project. The 'capstone project' builds on your previous courses and ties your learning together. It gets you as close as you will get during your study to working like a real engineer. You will also undertake an individual research project in which you will delve deeper into an engineering problem.
Practical work experience while you study
During your time with us you have to spend 800 hours (approximately 5 months) working as engineers with companies. You will be required to submit two reports on your experiences. You may complete your practical work at the end of your second and third years of study (or the final practicum after your fourth year).
Practical work requirements
Courses:
228210 Practicum I
228310 Practicum II
A requirement of the Bachelor of Engineering with Honours is to complete two periods of practical work over the study breaks of the academic year in the second and third years of study, respectively. To access the Engineering and Technology Practicum Stream site you need to have enrolled into the practicum course relevant for the period.
The practical work employment should total a minimum of 800 hours over the two periods (with no less than 200 hours for a period) and you are required to submit a written report for each period completed. The work undertaken should be related to your major.
If you have already completed 228110, you will still need to do 228210 and 228310 as these courses are compulsory. However, the hours recorded for 228110 will be included in the calculation of the total hours. The minimum for each course is 150 hours and total hours should be no less than 800 hours.
You may be permitted to complete the practical work periods overseas but the host company and proposed work must be approved by your mentor prior to beginning the practical work period.  This is identical to the process for practical work carried out within New Zealand. The host company's manager (or equivalent) must be able to read and fill in the Massey University's Practical Work Hours Sign-Off Form, which certifies the number of hours you have worked and assess you against the graduate profile.
Failure to complete this practical work prevents you from graduating as it is a mandatory requirement.
If you require any further information which is not available on our website for the above courses, please contact Academic Advice or contact us through the Enquire button on this page if you have questions about your study.
Courses and specialisations
Key terms
Courses

Each qualification has its own specific set of courses. Some universities call these papers. You enrol in courses after you get accepted into Massey.

Course code

Each course is numbered using 6 digits. The fourth number shows the level of the course. For example, in course 219206, the fourth number is a 2, so it is a 200-level course (usually studied in the second year of full-time study).

Credits

Each course is worth a number of credits. You combine courses (credits) to meet the total number of credits needed for your qualification.

Specialisations

Some qualifications let you choose what subject you'd like to specialise in. Your major or endorsement is what you will take the majority of your courses in.
Credit summary
480 credits
Part One compulsory courses

– 120 credits

Part Two compulsory courses

– 120 credits

Part Three compulsory courses

– 120 credits

Part Four compulsory courses

– 60 credits

Part Four project courses

– 60 credits

800 hours of practical work experience
This is a parts-based qualification. This means there are regulations around your completion of Part One before progressing to Part Two and so forth.
Course planning key
Prerequisites

Courses that need to be completed before moving onto a course at the next level. For example, a lot of 200-level courses have 100-level prerequisite courses.

Corequisites

Courses that must be completed at the same time as another course are known as corequisite courses.

Restrictions

Some courses are restricted against each other because their content is similar. This means you can only choose one of the offered courses to study and credit to your qualification.
Specialisations
Some qualifications let you choose what subject you'd like to specialise in. Your major or endorsement is what you will take the majority of your courses in.
The first year is structured so that you have the flexibility to change majors if you want to. We recognise that while you may be confident in your choice of engineering, you may be less certain what type of specialist discipline you wish to study. You can switch between any major.
If you choose the Chemical & Bioprocess Engineering major you will also have the option of switching to a Bachelor of Food Technology with Honours degree.
Become a chemical and bioprocess engineer who designs, optimises, and operates industrial processes.
Massey's Bachelor of Engineering with Honours (Electronics and Computer Engineering) will help you play a key role in the design and manufacture of electronic and computer systems for industrial and everyday applications.
Will you create the next life-saving device? Or the next iteration of search and rescue robots? Help companies automate their manufacturing processes? All these things are possible if you become a mechatronics engineer.
Fees and scholarships
Fees, student loans and free fees scheme
Your tuition fees may be different depending on the courses you choose. Your exact fees will show once you have chosen your courses.
There will also be some compulsory non-tuition fees and for some courses, there may also be charges for things such as study resources, software, trips and contact workshops.
Already know which courses you're going to choose?
You can view fees for the courses that make up your qualification on the course details pages.
Student loans (StudyLink) and Fees Free scheme
You may be eligible for a student loan to help towards paying your fees.
The New Zealand Government offers fees-free tertiary study for eligible domestic students. Find out more about the scheme and your eligibility on the Fees Free website. To use the site's eligibility checking tool, you will need your National Student Number.
Current and returning Massey students can find their National Student Number in the student portal.
Careers and job opportunities
product design and development engineers
process automation and manufacturing engineers
robotics and industrial automation engineers
project planners and managers
research engineers
marketing and sales engineers
systems test and quality assurance engineers
software/hardware engineers
consultants.
What our students say
"Real world, job-preparedness is great at Massey as you work on projects and presentations right from the first year. There is a great student to faculty ratio allowing excellent support from academic staff who are leaders in their fields."

"The opportunity to work with new technologies such as laser cutters and 3d printers, as well as working on multi-disciplinary team projects, meant I was able to build a very strong portfolio and also develop new technical skills."

Accreditations and rankings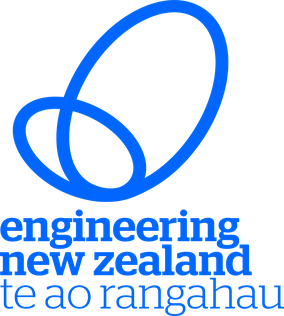 Engineering New Zealand - Washington Accord
Massey's Bachelor of Engineering with Honours is accredited by Engineering NZ under the Washington Accord, allowing our graduates to work internationally.
Useful planning information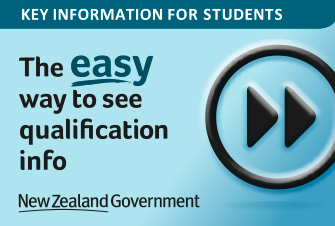 Key information for students
Compare qualifications and academic information across different New Zealand institutions. Learn more on careers.govt.nz