Where you can study
Manawatū campus (Palmerston North)
International students
International students are not New Zealand citizens or residents.
Open to international students on campus in New Zealand
Specialise in Chemical and Bioprocess Engineering for your Bachelor of Engineering with Honours at Massey
Chemical and bioprocess engineering is the industrial processing of raw materials to higher value products through combinations of physical, chemical or biochemical action. These processes can be very diverse. Chemical and bioprocess engineers design, optimise and operate these processes.
Examples include:
fermentation of sugars to alcohol
production of pharmaceutical products
extraction of high value compounds
composting of organic waste
conversion of milk solids to dairy ingredients
conversion of wood into paper
production of fuels from waste streams.
A focus on innovative approaches
The Bachelor of Engineering with Honours (Chemical and Bioprocess Engineering) will equip you with core chemical engineering skills for more traditional industries (oil, gas). But there is also a focus on innovative approaches such as nanotechnologies, biocatalysts, and clean processing techniques.
What will I learn?
The first year of study builds a solid platform of science principles with an engineering context, in common with the other engineering majors.
In the second year, you will build further on these fundamental sciences. You'll also learn about their application to chemical and bioprocess engineering systems.
In your third year, your study will extend from the study of engineering and chemical principles to processing applications. These may include bio-separations and reactor technologies.
In the fourth year, you will design a major innovative production process to integrate the various engineering and science skills you've learned in earlier years of study.
Follow your interests
You can focus on particular processing industry sectors such as biotechnology, chemical processing, environmental engineering and renewable energy.
A Bachelor of Engineering with Honours in Chemical and Bioprocess Engineering is a good fit if you:
have a keen interest in science and discovery
want to learn how to design and implement chemical and bioprocess plants
want to innovate processing techniques for a sustainable world.
Courses you can enrol in
Course planning key
Prerequisites

Courses that need to be completed before moving onto a course at the next level. For example, a lot of 200-level courses have 100-level prerequisite courses.

Corequisites

Courses that must be completed at the same time as another course are known as corequisite courses.

Restrictions

Some courses are restricted against each other because their content is similar. This means you can only choose one of the offered courses to study and credit to your qualification.
First Part
Auckland and Manawatū Campuses
Choose 15 credits from
Course code:

120101

Plant Biology

credits

15

This course is an integrated introductory study of plants. Major themes include: plant form and function (anatomy, morphology, photosynthesis, respiration, transport systems, mineral nutrition); regulation of growth and development, especially in response to the environment; plant diversity (systematics, evolution, life cycles, New Zealand flora); and plants and people (crop domestication, plant breeding and production, Māori plant use).

View full course details
Course code:

159100

Programming for Engineering and Technology

credits

15

This course provides an introduction to computer programming for Technology and Engineering disciplines. The language is C++ which is a "real world" language heavily used in games, real-time applications and the control of devices. The course guides students through all the steps needed to write, compile and debug simple C++ programs with lots of practical examples. No previous programming experience is required.

View full course details
Second Part
Auckland and Manawatū Campuses
Third Part
15 credits from
Course code:

280760

Industrial Refrigeration

credits

15

The customer/contractor interface and preparation of specifications; ozone depletion, global warming and refrigerant choice; estimation of heat loads; prediction of chilling and freezing and design of chillers and freezers; product weight loss; refrigeration plant layout and design; operational efficiency of refrigeration systems; absorption refrigeration; water vapour and refrigeration.

View full course details
Fourth Part
Entry requirements
Admission to Massey
All students must meet university entrance requirements to be admitted to the University.
Specific requirements
There are no specific entry requirements for this qualification, outside of university admission regulations. However please refer to the Bachelor of Engineering with Honours  entry requirements to find out more about recommended preparation and prior learning.
English language requirements
To study this qualification you must meet Massey University's English language standards.
English language skills
If you need help with your English language skills before you start university, see our English for Academic Purposes (EAP) courses.
Can't meet the entry requirements?
There are some alternative ways to help you enter the engineering qualification:
Certificate in Science and Technology
This one-semester pathway qualification is if you need extra preparation in mathematics (160105 Methods of Mathematics), physics (124100 Introductory Physics) or chemistry (123103 Chemistry for Modern Sciences). These courses can be taken separately (depending on your background) or as part of the CertScTech qualification.
Please note you must have achieved 16 Credits in NCEA Level 2 Mathematics (or equivalent) before you can enrol into 124100 Introductory Physics or 160105 Methods of Mathematics. To find out if you have what it takes, or what you need to do the introductory courses we recommend that you attempt the relevant quiz. Once you have completed the test/s, please contact the relevant course coordinator enquire through this page to discuss your suitability for this course or an alternative pathway.
Diploma in Science and Technology
This two-semester pathway is if you need extra preparation in mathematics, physics or chemistry.This is suitable if you wish to study a wide range of courses and keep your options open to change to another qualification.
You can also choose subjects from: biology, programming, statistics, food, accounting, marketing, finance and management.
Summer Compact Courses (at Auckland Campus only)
If you need extra preparation in mathematics, physics or chemistry, we have 'compact' courses over the summer that may help.
These courses are an intensive learning experience. You are advised to only take two introductory subjects. Tuition in each course takes six weeks and attendance is required during January and early February. These courses can be taken as a Certificate of Proficiency and can be put towards another qualification such as the BSc, BInfSc and BBus.
If you prefer to study at a slower pace, equivalent preparatory courses are available via Distance Learning mode:
123103 Chemistry for Modern Sciences
124100 Introductory Physics
160105 Methods of Mathematics.
If you are currently completing Year 13 you should apply for discretionary entrance if you intend to study these courses before your NCEA Level 3 results (or equivalent) become available in January. See Massey University entry requirements for more information.
If you need to do a course before you start your programme, there may be options for you in Summer School.
Fees and scholarships
Fees, student loans and free fees scheme
Your tuition fees may be different depending on the courses you choose. Your exact fees will show once you have chosen your courses.
There will also be some compulsory non-tuition fees and for some courses, there may also be charges for things such as study resources, software, trips and contact workshops.
Already know which courses you're going to choose?
You can view fees for the courses that make up your qualification on the course details pages.
Student loans (StudyLink) and Fees Free scheme
You may be eligible for a student loan to help towards paying your fees.
The New Zealand Government offers fees-free tertiary study for eligible domestic students. Find out more about the scheme and your eligibility on the Fees Free website. To use the site's eligibility checking tool, you will need your National Student Number.
Current and returning Massey students can find their National Student Number in the student portal.
Bachelor of Engineering with Honours fees
The BE(Hons) is a four year honours degree programme. Please note that fees will be charged according to the academic level of courses. This means that Years 1, 2 and 3 will be charged at the undergraduate course rate and Year 4 which is an honours year, will be charged at the postgraduate course rate.
Careers and job opportunities
Chemical and bioprocess engineering is a fascinating career, where you can be involved in the design of a whole process. You can help optimise existing processes or operate the process itself.
You can work in a diverse range of industries including chemical processing, biotechnology, pharmaceuticals, pulp and paper, dairy, meat and food processing and environmental engineering. Jobs can include process engineers, wastewater engineers, energy development engineers and many others.
What will my career look like?
You'll typically begin your career in a technical role in the processing industry. The business and management skills that are an integral part of your learning during the Massey engineering degree will stand you in good stead.
The wide scope of employment options and the central role process engineers play in the New Zealand industry means chemical and bioprocess engineering graduates are sought after in industry and well paid.
International students
New Zealand is a great place to study. Massey University's reputation is supported by our international rankings, accreditations and associations. We are rated five star plus by the QS World University Rankings.
Massey University has small class sizes, and our lecturers and staff are friendly and approachable.
As an international student, there are entry requirements that will apply to you. We recommend that you apply at least three months before your anticipated start date so your application can be processed in time. There are additional steps you will need to take. These include obtaining a visa and travel bookings if your study is to be in New Zealand.
What our students say
"You really can't go wrong with engineering – it is a phenomenal degree that gives you wings and gateways to so many possibilities."

"I chose to study engineering at Massey because I enjoy solving problems. Engineering teaches you problem-solving skills and gives you the ability to find solutions for real-life problems that will result in improving efficiencies and productivity."

"I wouldn't want to have studied anything else as the opportunities that are available to a qualified engineer are amazing. My advice for a high school student thinking about studying engineering is do it, the world needs you!"

Accreditations and rankings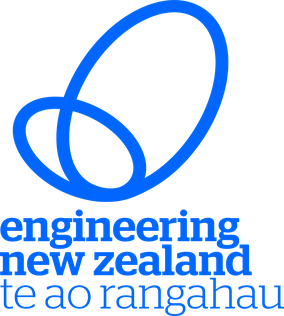 Engineering New Zealand - Washington Accord
Massey's Bachelor of Engineering with Honours is accredited by Engineering NZ under the Washington Accord, allowing our graduates to work internationally.
QS Ranking - Engineering (Chemical)
Massey is ranked in the world's top 400 universities for Engineering (Chemical) in the Quacquarelli Symonds (QS) World University Rankings.
Related study options
With Massey's Master of Engineering, you will develop a more in-depth understanding of an area of your choice, within the field of chemical and bioprocess engineering.
Learn how advances in molecular analysis are changing the face of medicine, agriculture, horticulture, and ecology – and how you can help.
Useful planning information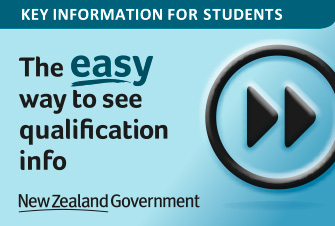 Key information for students
Compare qualifications and academic information across different New Zealand institutions. Learn more on careers.govt.nz