Type of qualification
Master's degree
Level of study
Postgraduate study
Once you've graduated with a bachelor's degree – or have equal experience – you can study at the postgraduate level. Doctoral qualifications require additional entry requirements.
NZQF level 9
Our courses follow the New Zealand Qualification Framework (NZQF) levels.
Time to complete
1 year 6 months full-time (180 credits)
Up to 5 years part-time
Part-time available
Where you can study
Auckland campus
International students
International students are not New Zealand citizens or residents.
Open to international students on campus in New Zealand
Study a Master of Quality Systems – MQS
The Master of Quality Systems is unique in New Zealand. It is the only graduate-level tertiary academic qualification in quality management throughout New Zealand and Australia. It will give you a career advantage in seeking positions related to quality management.
What will you learn?
This programme focuses on developing critical awareness of and expertise in the following areas:
quality management and its component aspects (inspection, quality control, assurance and continual improvement).
contemporary quality thinking and methods including iso systems, statistical thinking, systems thinking, business excellence, lean and six sigma improvement.
the application of management theory to quality systems
ability to conduct self-directed research in an aspect of quality management theory or practise
research methods
management of people undertaking quality projects and the people-related aspects of quality programme implementation.
Topics you will study include quality systems design, lean management, six sigma statistical analysis, value chain management and quality improvement. You will learn how to undertake in-depth research, followed by your own in-depth research (thesis) on an area of interest to you.
Lecturer expertise
You will benefit from your lecturers' real-world experience and continual involvement in research and academic debate around key quality issues. Award-winning, they are widely published in key international journals, and have experience in senior roles across many industries. 
Contemporary, relevant learning
The Master of Quality Systems gives you a comprehensive understanding of a quality-systems oriented organisation. You will learn the tools and techniques used within the context of management and leadership of modern organisational systems. You'll gain an in-depth insight into the most recent thinking and related approaches in this area.
A MQS is a good fit if you:
are in a quality or business improvement role and would like to move into a more senior role
wish to progress your knowledge of quality systems theory and practice
are an aspiring researcher, consultant or trainer in quality or business improvement areas.
Entry requirements
Admission to Massey
All students must meet university entrance requirements to be admitted to the University.
Specific requirements
Master of Quality Systems 
To enter the Master of Quality Systems you will have been awarded or qualified for:
a relevant bachelor's degree or equivalent with a minimum B grade average over the 300-level majoring courses plus two years' relevant professional experience, or
a bachelor's degree or equivalent with a minimum B grade average over the 300-level majoring courses plus five years' relevant professional experience, or
a relevant Postgraduate Diploma or equivalent with a minimum B grade average plus two years' relevant professional experience, or
a relevant bachelor's degree or equivalent with a minimum A- grade average over the 300-level majoring courses plus two years' relevant professional experience, or
a bachelor's degree or equivalent with a minimum A- grade average over the 300-level majoring courses plus five years' relevant professional experience.
If you have a relevant Postgraduate Diploma or bachelor's degree with an A- average and professional experience as outlined above, you may apply for credit towards Part One of the qualification. The programme of study must include 240758 unless already passed.
English language requirements
To study this qualification you must meet Massey University's English language standards.
Documents you will need to supply to support your application
copies of all official academic transcripts for studies taken at all universities other than Massey University.
a copy of your current curriculum vitae (including education and employment for at least the last five years).
Time limits for Honours, Distinction and Merit
Where your qualification is completed within the stated time limit and to a high standard, you may be able to graduate with Distinction or Merit. 
Prior learning, credit and exemptions
For information on prior learning, exemptions and transfer of credit or other questions:
English language skills
If you need help with your English language skills before you start university, see our English for Academic Purposes (EAP) courses.
Maximum time limits for completion
There are maximum time limits to complete postgraduate qualifications.  If you do not complete within the maximum time, you may be required to re-apply for the qualification if you wish to continue your studies.
Official regulations
To understand what you need to study and must complete to graduate read the official rules and regulations for this qualification.
You should read these together with all other relevant Statutes and Regulations of the University including the General Regulations for Postgraduate Degrees, Postgraduate Diplomas, and Postgraduate Certificates.
Returning students
For returning students, there may be changes to the majors and minors available and the courses you need to take. Go to the section called 'Transitional Provisions' in the Regulations to find out more.
In some cases the qualification or specialisation you enrolled in may no longer be taking new enrolments, so may not appear on these web pages. To find information on the regulations for these qualifications go to the Massey University Calendar.
Please contact us through the Get advice button on this page if you have any questions.
Structure of the Master of Quality Systems
If you study full-time, you'll take 120 credits per year or 60 credits per semester.
The Master of Quality Systems is a parts-based qualification. That means you must complete the first part, before moving to the second.
To progress to Part Two of the Master of Quality Systems you must achieve at least a B- grade average for the Part One courses with at least a B grade for the research methods course, 240758.
Courses and specialisations
Key terms
Courses

Each qualification has its own specific set of courses. Some universities call these papers. You enrol in courses after you get accepted into Massey.

Course code

Each course is numbered using 6 digits. The fourth number shows the level of the course. For example, in course 219206, the fourth number is a 2, so it is a 200-level course (usually studied in the second year of full-time study).

Credits

Each course is worth a number of credits. You combine courses (credits) to meet the total number of credits needed for your qualification.

Specialisations

Some qualifications let you choose what subject you'd like to specialise in. Your major or endorsement is what you will take the majority of your courses in.
Credit summary
180 credits
Part One compulsory courses

– 105 credits

Part One course selected from the Schedule

– 15 credits

Part Two research report

– 60 credits
Advanced entry: Those who have already completed specified qualifications in advance of the minimum entry requirements and have been granted credit for it, may be able to complete this degree in 60 - 120 credits.
This is a parts-based qualification. This means there are regulations around your completion of Part One before progressing to Part Two, etc.
Course planning key
Prerequisites

Courses that need to be completed before moving onto a course at the next level. For example, a lot of 200-level courses have 100-level prerequisite courses.

Corequisites

Courses that must be completed at the same time as another course are known as corequisite courses.

Restrictions

Some courses are restricted against each other because their content is similar. This means you can only choose one of the offered courses to study and credit to your qualification.
Schedule A
Part One (Choose 120 credits from)
Compulsory courses (Choose 105 credits from)
Elective courses (Choose 15 credits from)
Part Two (Choose 60 credits from)
Choose 60 credits from
Course code:

240887

Research Report

credits

60

An empirical supply chain management research investigation. During this course students will develop intellectual independence by conducting supply chain research. Supervision will be provided to guide students, however, the responsibility for framing and conducting the investigation will be the student's alone. Students will develop the skills to articulate, analyse and evaluate their research findings.

View full course details
Fees and scholarships
Fees, student loans and free fees scheme
Your tuition fees may be different depending on the courses you choose. Your exact fees will show once you have chosen your courses.
There will also be some compulsory non-tuition fees and for some courses, there may also be charges for things such as study resources, software, trips and contact workshops.
Already know which courses you're going to choose?
You can view fees for the courses that make up your qualification on the course details pages.
Student loans (StudyLink) and Fees Free scheme
You may be eligible for a student loan to help towards paying your fees.
The New Zealand Government offers fees-free tertiary study for eligible domestic students. Find out more about the scheme and your eligibility on the Fees Free website. To use the site's eligibility checking tool, you will need your National Student Number.
Current and returning Massey students can find their National Student Number in the student portal.
Careers and job opportunities
Every organisation has a 'quality manager', someone who is responsible for one or more areas like:
inspection
quality control
quality assurance
quality management
continuous improvement.
You could be employed in a huge range of industries and professions, including manufacturing, services, health care, local government, construction and the defence force.
Many graduates of the MQS quickly move into senior positions in the same or different organisations. Some have gone on to advanced study such as PhD.
Earn more
A 2017 Ministry of Education publication The post-study earnings and destinations of young domestic graduates, found that in New Zealand:
young master's graduates earn more than one and a half times more than the national median (five years after study)
earnings and employment rates increase with the level of qualification completed
five years after completion, the median earnings of young master's graduates are 15% higher than for those with a bachelor's degree.
Accreditations and rankings
Related study options
With Massey's Bachelor of Construction (Construction Management), you will be able to make your mark on this growing industry. Most of our students have a cadet position before they have finished their degree.
With Massey's Bachelor of Construction (Honours) (Construction Management), you will become a highly sought-after construction expert who can contribute to all sectors of the construction industry.
Gain in-depth knowledge to advance your career in logistics and supply chain management.
With Massey's Master of Supply Chain Management you will gain a comprehensive understanding of supply chain concepts and the skills to solve complex problems.
With Massey's Postgraduate Diploma in Quality Systems, you'll gain the knowledge and skills to become a manager who ensures quality systems are integrated throughout your organisation.
Learn how to manage supply chain relationships and optimise global logistics with Massey's Diploma in Supply Chain Management. These skills are crucial to business success.
Useful planning information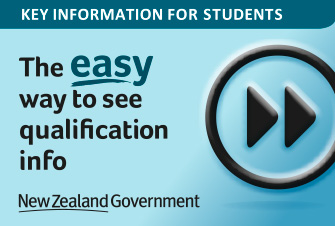 Key information for students
Compare qualifications and academic information across different New Zealand institutions. Learn more on careers.govt.nz